Aquaservice aquaculture harvesting equipment
Aquaservice aquaculture harvesting equipment includes Fish pumps, graders and counters have been a staple in fish transfer for over 20 years.
Aquaservice also offer a large range of other equipment for aquaculture both land based and off shore, and Pure Aquatics are proud to represent them in the Australian and New Zealand regions.
If you are in the market for fish pumps, grader or counters, Aquaservice and Pure Aquatics have you covered.
For more information visit
https://www.aquaservice.cl/en/products/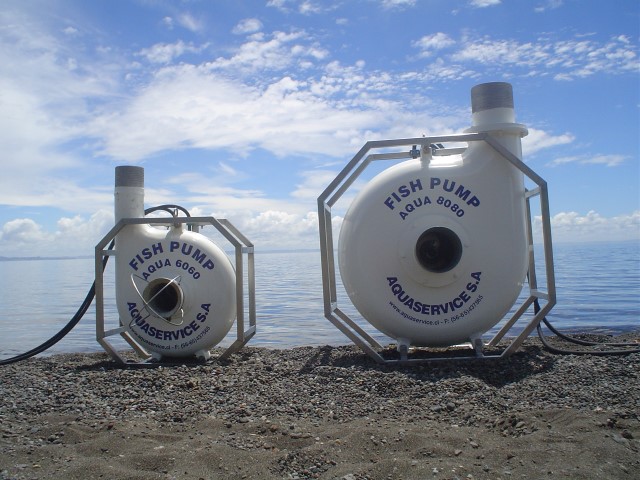 Fish Pumps and Shrimp harvesters
Aquaservice aquaculture harvesting equipment includes the AQUA model fish pumps for more than 20 years and specialise in the development and design of transferring pumps for all kind of fish and crustaceans such as salmon, trout, tilapia, shrimp, or any other kind aquaculture species.
Aquaservice transfer pumps are designed to transfer long distances and can be used in centralised configurations or moved to location for remote use. Aquaservice S.A offers special solutions, according to requirements, including consulting and personalised design, for both pumps and accessories.
Aquaservice offer 2 ranges of fish pumps, their E range fingerling pumps and H range fish pump.
Suitable for a variety including:
Prawns/shrimp
Trout
Salmon
Barramundi
and many more
For the perfect integration with Aquaservice aquaculture harvesting equipment are the Aquaservice fish graders.
Constructed of stainless steel, these roller graders gently and effectively handle, sort and transport fish along the grader for easy sorting.
Aquaservice fish graders can handle fish sizes from 1-50gm, 20-500gm and 20-1500gm and from 0.4 tonne to 6 tonnes per hour.
Aquaservice Fish Counters are intuitive and easy to use and another integral part of Aquaservice aquaculture harvesting equipment. The counter has a touch screen of 4.3 " as an interface for users. each counter channel has non volatile memory which allows the user to change sensors without losing the information, it is also not necessary to turn off the machine when changing because it recognises sensors automatically.
These counters can count animals from 15gm to 1500gm, and each counting monitor and take up to to 4 counter channels.